Andrea Cox: spiritual intuitive life coach
Andrea Cox is an author, detox specialist, "Medicine Woman," natural plant-medicine healer, and intuitive life coach with special expertise in wellness and the healing of ancestral lineage or "past life karma". Andrea has over ten years in the holistic health and wellness field and a large following of clients, subscribers, and readers. Drawing on over a decade as a celebrity raw vegan chef, detox specialist and tapping into her intuitive insights, Andrea utilizes a multidisciplinary array of tools and healing modalities to provide wellness coaching. Known as the "Detox Queen," Andrea is a leader in the field of cellular detoxification, an expert in weight loss and wellness, and the innovator of juicing for beauty. She is also an entrepreneur and believes in empowering others.
One on one intuitive life coaching package
Andrea provides individualized intuitive readings and life coaching sessions that revitalize your sense of self, improve your self-esteem and remove blockages, including any limiting beliefs, for the purposes of personal development, growth, and self-love. By choosing an "intuitive life coaching package", Andrea will be able to work with you as a wellness coach to address multiple different areas of life, including but not limited to life purpose, personal empowerment, chakra healing, and learning more about your soul's purpose. If you are going through major life changes, such as a change in marital status, or if you have been dealing with a chronic illness, or experienced some sort of awakening to your spiritual gifts, Andrea is wonderful at helping her clients tap into their own inner wisdom, and the higher self.' She uses a wide array of modalities, including her own spiritual gifts and intuition, but also channeling, sound therapy, singing bowls, plant medicine, and herbal remedies, plant-based eating philosophy, and the use of crystals for chakra healing.
Among Andrea's special gifts is an innate ability to see a client's hidden spiritual gifts and personal story. Our stories come from a variety of sources: some of these sources are limiting beliefs, some take root when we are children while learning from our parents or guardians, and some of our deepest stories vibrate from within our imagination. When we are children, we imagine a make-believe place: this might be an imaginary castle made of moss, rock, and trees. Or, it might be a meadow where pretend horses and unicorns gallop through wildflowers. Or, we might imagine ourselves–one day, growing up to wear a kind of costume, a legend in our own childish imaginations.
Like the writer and environmentalist, Rachel Carson, once wrote, "We must never lose our sense of wonder." But as adults, we often lose track of our childish sense of wonder; we get sidetracked with jobs, families, relationships, responsibilities, and health concerns. There is profound power in reimagining one's life path, and re-awakening that inner childlike sense of wonder–that, at our deepest core, is calling softly through the woods, rippling like a wave over a lake, or like an emotional river, carving a new channel through earth and stone, affecting our energy fields. In today's busy world, we live on a razor-thin edge all of the time, often so close to cliffs that we cannot see for all of the mental fog, emotional mist, and confusion in our lives.
What if your story is hidden within a symbolic legend on a map that you forgot you had in your back pocket all along?
What if you had a guide, a "Medicine Woman" and Intuitive Wellness Coach at your side, to re-orient your inner compass, find your soul's purpose, like charting the legend on your life map?
What you get
Access to Andrea's personal cell phone number
A targeted empowerment wheel that Andrea will work one on one for you to master in order to achieve the life changes you need to achieve your work, health, and personal life goals!
A wellness plan that will help you improve in all areas of your life.
3 one hour scheduled empowerment coaching calls per week
Tier I: The Hermit: Re-Imagining Your Life Path
This is a single, one-on-one wellness coaching session (90 min), designed to initiate a conversation between Andrea and a new or returning client. This session, ideal for a new client, is intended to give Andrea an introduction to you, as the client, and allow her to identify the areas of life or personal development where you feel most motivated to make positive changes or to shift into a positive energy mindset.
As a client, you will be heard; Andrea is a powerful active listener and in tune with clients' untapped potential, spiritual gifts, understanding their life changes, and need for empowerment. You may decide to mention 1-3 life goals or deeply-held dreams, and Andrea will use her intuitive insights to help you re-imagine new possibilities, break out of limiting beliefs, and re-orient your inner compass toward your soul's purpose.
Utilizing an array of healing and wellness-oriented modalities, Andrea will facilitate a vibrant, soul-centered space to allow for self-love, self-confidence, and self-empowerment. One possible aspect of this first-tier coaching package integrates Andrea's guidance on healthy lifestyle changes, such as a transition into a plant-based diet, raw vegan eating, or mindful eating, depending on your unique wellness concerns. Re-imagining your Life Path is the first step on a journey to wellness and deeper fulfillment.
Tier II: The Queen Of Pentacles: Intuitive coaching to map your creative career and life path journey
The second-tier option involves a series of 2-3 coaching sessions (90 min each) intended to blaze a trail aligned with your soul's purpose! Together with your Intuitive Life Coach, Andrea Cox, you'll spearhead a focused action plan that integrates personal development, profound engagement with life passions, and your soul's purpose. Life passions may include a career or vocation, the pursuit of art, craft, or treasured leisure pursuit (e.g. gardening, journaling, yoga), or a lifelong journey (e.g. adventure travel, love for animals, writing a book); your life passions are not necessarily what you do for your current "day job," or what you studied or trained to do professionally in the past. You can honor the past while still moving forward.
Life Path Mapping is an interdisciplinary technique that your Intuitive Life Coach, Andrea Cox, can facilitate and leave you with a clearer direction, confidence in orienting your inner compass, and a map! As with all good maps, there is a legend: that is the code-key for your personal symbols that resonate with your soul's purpose. Many people walk through life, uncertain of their direction because they never realized they could take an active role in mapping their life path. Re-imagine your story, and turn your hidden "legend" into a tool for personal development, deeper joy, and empowerment with the Tier II coaching package.
Drawing on her expertise as an entrepreneur in the wellness field, and using an array of healing and wellness modalities, Andrea will coach you through the process of mapping your life path. This process expands beyond the core concepts of "Re-Imagining Your Life Path" and takes clear, pro-active steps to delineate a strategy with a real map: your life path map might come into focus as a list of goals for the higher self, soul-centered dream-mapping, catalyst-driven event-mapping, as a few specific examples, all of which are highly individualized, depending on a client's wellness needs.
Tier III: The Empowered Empress or Emperor Intuitive Coaching
The empowered empress coaching package is for those ladies and men who TRULY wish to change their reality FAST! This six-week coaching package with three months of follow-ups is to lead you towards a path of abundance, great health, and relationships that go the distance!
During this six-week emersion, Andrea guides you towards crushing the limiting beliefs that have held you back from achieving success in your career, health, and in your love life!
By the end of this six-week coaching, you will know your life purpose and will be able to make the life changes you need to make with positive energy pulsating through your veins!
This coaching program begins with your overall wellness! You will have access to Andrea's personal cell number and will be on three facetime calls with her per week!
What does a spiritual intuitive coaching session involve?
Intuitive spiritual life and intuitive coaching sessions are for you if…
You feel stuck or stifled in your personal relationships, friendships, and love life
You need direction within the realm of your career path. You desperately want to quit your 9-5 but have very real financial fears that hold you back from taking a leap of faith
You need clear guidance when it comes to eating, exercise, and overall wellness
You have deep-rooted childhood issues, past life karma, or past relationship PTSD that is holding you back in your current relationship or, from finding love.
Do you wake up feeling drained (beyond feeling tired from a particularly long week)?
Do you lie awake at night, worrying about your life, feeling stuck in a rut, trapped in a co-dependent or controlling relationship, and feel like you're not being truly seen?
Do you struggle with emotional eating habits (stress-eating, for example) or are you recovering from disordered eating, or alternatively, have you decided to go vegan?
Or maybe you are a person who has struggled in the past with a degenerative disease and wants to plant both feet on the ground, and detox harmful medications (such as chemo, or past use of anti-depressants) out of your system. Or, you've recently quit smoking.
Whether you have 100 pounds to lose or twenty, or whether it's more an issue of shedding limiting self-beliefs, and removing other kinds of blockages from your life, I'm here for you!
If you're feeling called to do something else with your life, but can't quite put your finger on it, or you have a "gut feeling" that your higher self needs a confidence boost, to re-align with your soul's purpose, then a soul-centered wellness coaching session would be ideal for you!
The Empowered Empress Intuitive Coaching package is for women who seek self-empowerment strategies for an integrated balance of personal development and an intuitive spiritual approach to embracing their entrepreneurial spirit
Apply for my exclusive intuitive life coaching package now!
Testimonials
"Andrea has a true gift of helping others end codependency in their life. After ending a 14 year marriage I had no idea what direction I was going to move in. I had no education and very little money coming in from my monthly alimony payments. Andrea showed me how to first tap into intuitive eating and then tap into my guides that led me down a path to my dream career."
– Maria Valdes, New York, NY
"Prior to my intuitive coaching session with Andrea, I felt lost in my career. My relationship was going down the tubes and I was holding onto an extra 15 pounds of toxic waste in my body. Andrea first focused on my bodily health, and once that was addressed, she put me in tune with my inner guidance and wisdom that had always been there but had been buried for years from family baggage and my past."
– Sophia Bradshaw, Portland, ME
FAQs
What is an intuitive spiritual life coach?
As an intuitive spiritual life coach, Andrea assists you in awakening the true intuitive gifts you were born with. These are the very gifts that will aid you in every area of your life along your journey. Andrea believes your intuition is your biggest tool! Intuitive spiritual life coaching is much different than getting a professional intuitive reading with Andrea as a lot more time is spent over a period of weeks to months.
Your intuitive spiritual life coaching sessions will be very different from a professional intuitive reading with Andrea. Although those readings are POWERFUL, they do not give you the long-term guidance and hand-holding that Andrea's longer-term intuitive spiritual life coaching gives.
Many people who are too afraid to take the plunge into Andrea's long-term intuitive spiritual coaching often begin with an Intuitive wellness healing guidance session with Andrea. An intuitive guidance session has the ability to open the doors to the more serious work Andrea has to offer her clients.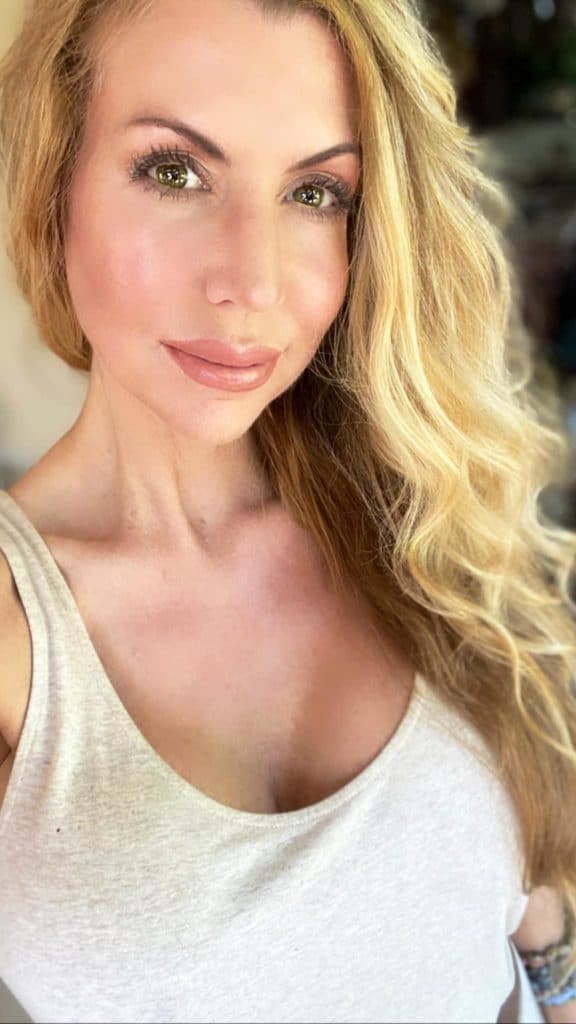 What does a spiritual intuitive life coach do?
You will see that the most rapid change comes from one-on-one spiritual life coaching. No big groups, just you, me, and your big dreams.
As your intuitive life coach, I'll teach you how to silence your inner critic, how to develop intuition (and then trust it), and most importantly, how to listen to the guides that send you signs every day.
Andrea combines your life purpose with positive energy and the empowerment of your higher self magic happens! Top this off with Andrea's years of experience as an intuitive eating coach and BAM, your dreams become a reality!
What is soul-centered wellness?
Many life coaches use a variety of goal-centered action plans geared toward a specific quest, such as "get a job at this particular company and work hard to one day achieve this job title." While there's nothing wrong with taking a goal-centered approach to life, soul-centered wellness integrates the practicalities of healthy lifestyle changes (including a transition to a plant-based diet) and life planning, aligned with the soul's purpose. This type of wellness is rooted in natural plant medicine, incorporating some food astrology, along with one's spiritual life, energy fields, chakra healing, tapping into higher self, and a fully integrated, holistic health and wellness philosophy.
Further questions?
After your purchase is made Andrea will be in touch with you to learn about your background and to set up your "Emersion call"!