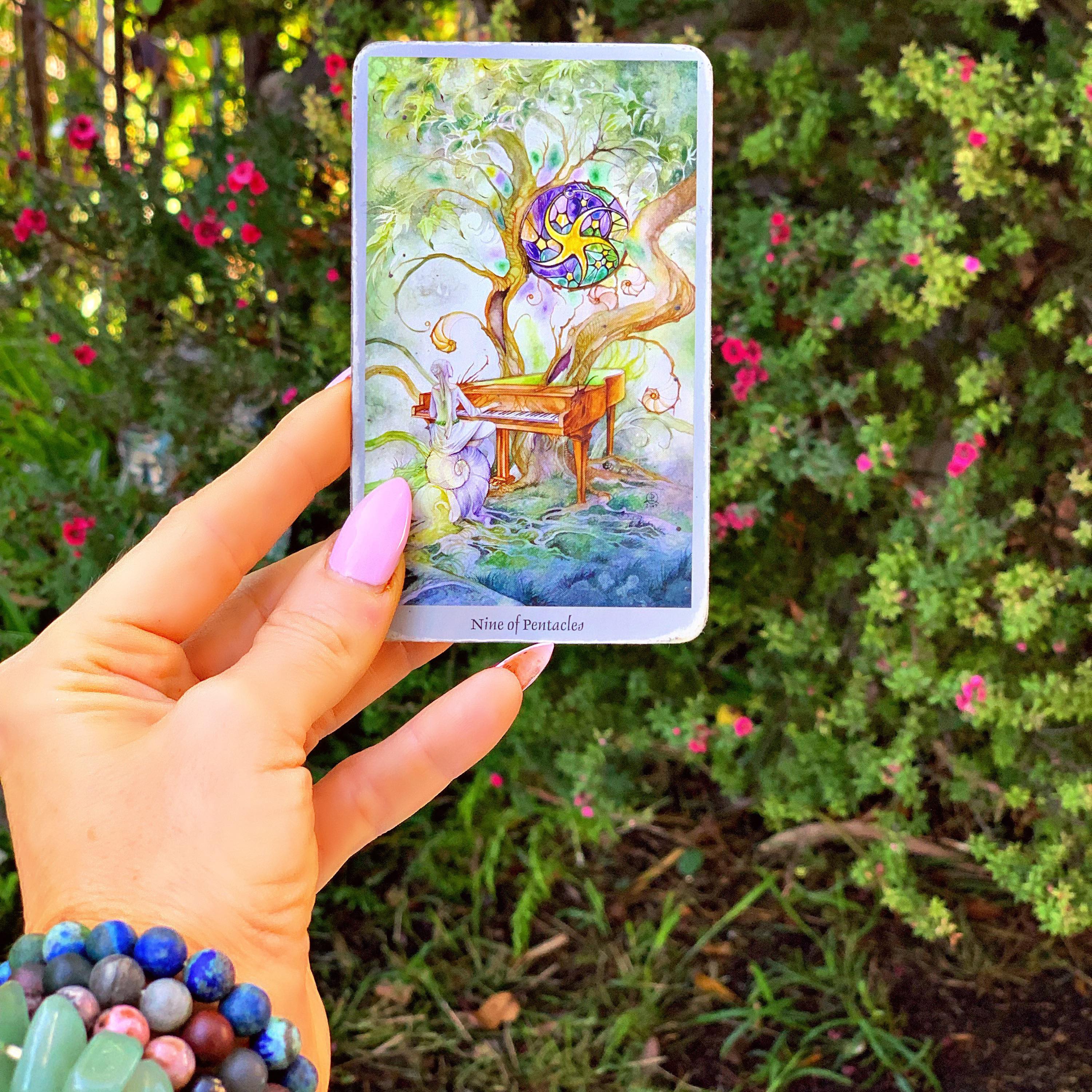 The nine of pentacles… A woman sits playing the piano recalling a time when she played the piano for someone who didn't listen. She now places all her focus on that pretty pentacle up in the tree that she created from her own creativity.
She focus's on her health
She focus's on her future
She focus's on taking a portion of each shiny pentacle and moving it into a quite off shore account
She doesn't take vacations
She lives a vacation
Everything she desires is at her fingertips
From sauna to sunshine
From trainers to yoga
From juice to organic raw vegan food
From fluffy dogs
to play with
To girlfriends to laugh with
She is not bitter
She just got better
Smarter
Wiser
She holds onto nothing
She LOATHES when someone tries to control her…. She makes wise decisions that are creating her future.
I love you ~ please love yourself
Nine of pentacles style