Aftermath of visiting crystal cave
I am humbled with gratitude at the loving care the girls the crystal cave showed me yesterday! They are so very generous! I also had the opportunity to listen to Elpis astrology who gave a lovely talk on the massive astrological events that have taken place since last year!
This is my kitchen table upon my return
Um yea!!!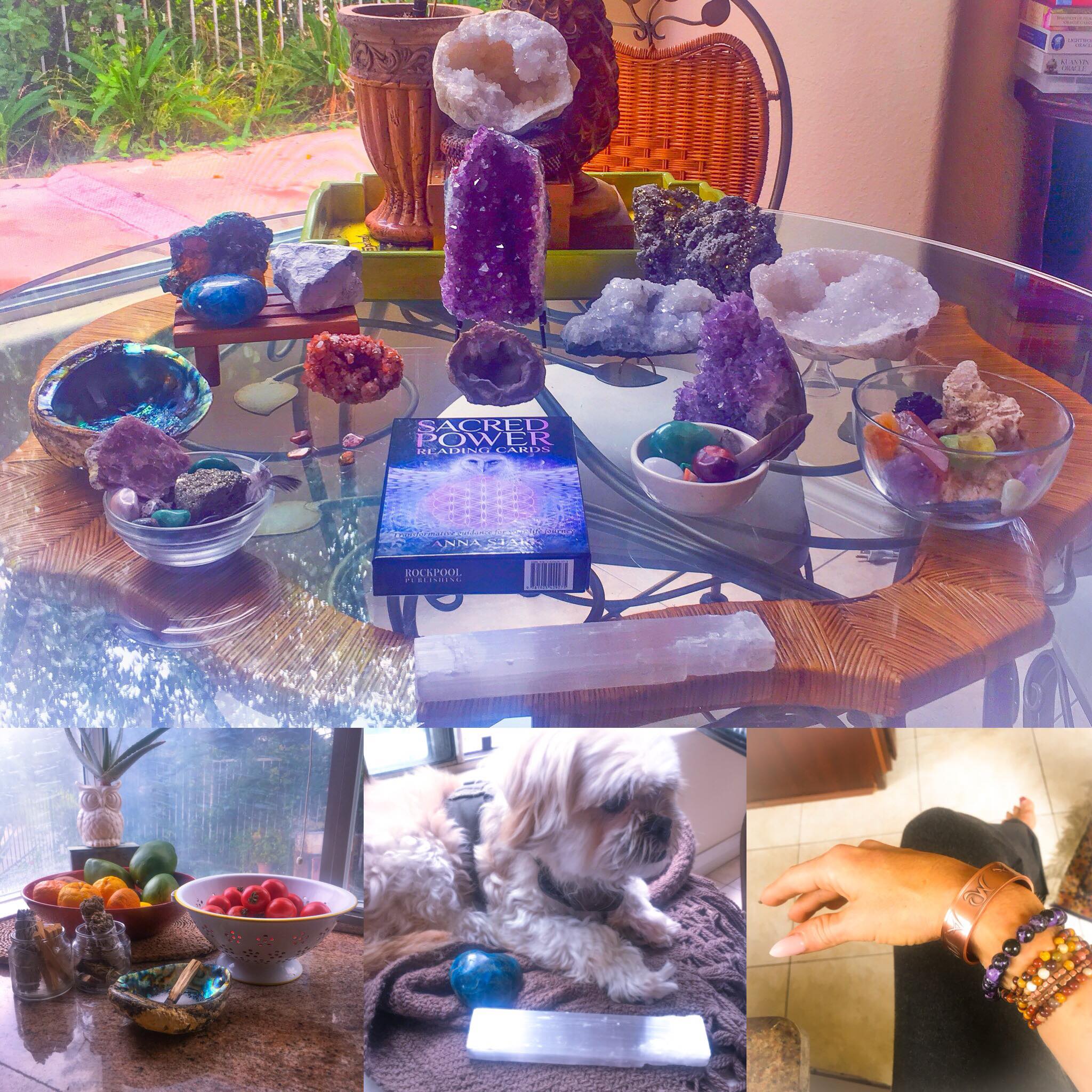 My home is feeling more & more like a sanctuary these days. I feel as though I have divine protection and Universal support!
I just wanted to thank all of you who have supported my new YouTube channel! What a nerve-racking experience to have been afraid to begin a second business focusing on our spiritual health instead of our physical health. Although it's been challenging to run both channels and both businesses, I think I am doing pretty well.
Like I always say "Our issues live in our tissues"! One cannot clean up and detoxify the body unless they take care of their emotional childhood and past life wounds!
I will be so grateful if all of you would subscribe to both channels on YouTube
AndreaCoxTV ~ Health & Detox
TheDetoxIntuitive ~ Spirit health reads