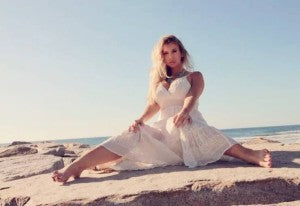 Sometimes I like to write poetry. Any of you who have followed my posts for a while know this:) At certain times it just seems to flow, enjoy the one I wrote below♡♡♡
No words…
Could it be that when you let someone love you and stop pushing all of the amazingness away the freedom to live life to its fullest you seek will find you?
It will fall upon your lap, like a leaf falls off a tree. Like a child who jumps from the swing…..
It simply falls with no injury to the heart, body or mind…..not something you seek but something you find.
Your lips pressed in my neck make me gain a different type of respect for the word passionate.
Your constant feed, I was made to know exactly what you need…. In every way and in every moment.
My heart against your chest…. I'll give you everything, nothing more nothing less…
Fingers through my hair make me want to go there…to the place where all I want is to be loved by you.
So kiss me in the morning, in the afternoon and before bed. No words need to be said.
My safety and my lover you're there unlike any other to always take care of all my needs. In return you never need to ask…I know my every task is to please you in every way and every day