Lose weight rid your body of toxins and reboot your health and life in just 30 days!
Do you suffer from any of the following?
Inflammation
Fatigue
Bloating
Mental fog
Weight gain
Lowered immunity
Skin conditions
Moodiness
And more!
Have you tried to transition onto a plant-based diet and fallen back to your old ways of binge eating on fat laden foods, sugars and dead decomposing animals?
You're in the right place! My name is Andrea Cox. I'm an intuitive healer and detox specialist who has detoxed celebrities and people just like you for over 10 years.
Whatever your reason for doing this, you're in the right place—you deserve to feel your best so you can focus on spreading goodness throughout this world!
When life gets busy, many of us struggle to stick with healthy eating habits.
But that doesn't mean we just give up. We simply need a little reset! Maintaining a plant-based lifestyle allows you to maintain your weight at all times. This program will teach you how to transition onto a plant-based lifestyle with ease!
The beautiful thing about this program is it's not just a weight loss and health program. It's not just a detox for your body.…It's a Detox for your life!
Maybe you just got back from an indulgent vacation and want to get back on track…
Maybe you're curious about plant-based eating and want to give it a try…
Maybe you just need a change of pace…
Or maybe you want to STOP binge eating for LIFE!
Or maybe you want to maintain more positivity in your life through both your diet and your thinking. This 30 day program allows you to do just that!
You can do The Detox Your Life Program anytime, anywhere.
You'll get everything you need to prepare and eat delicious, healthy plant-based meals that are properly food combined without breaking a sweat!
This 30 day program can be used at any time throughout the year to reset your body. The program is designed to help you transition onto a plant-based diet without any discomfort or cravings. You will maintain your weight throughout life once you have this program under your belt knowing you can start over from the beginning at any time.
Are you ready to get your weight, health and life back on track quickly? Are you ready to address the challenges that often come along with transitioning onto a plant-based lifestyle with ease? Are you ready to start your 30 day program by waking up and saying you're positive affirmations in the mirror?
BUY THE DETOX YOUR LIFE PROGRAM NOW!
Here's the best part: It doesn't take long to see huge improvements. Every day there are people like you who are turning their health around and therefore turning their life around! They're living their BEST life and they're feeling fantastic doing it!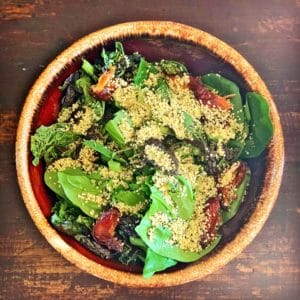 The Detox Your Life Program is more than just a cleanse. It's the key to your new life!
When you purchase the detox your life program, you'll receive:
Meal suggestions, including your "juicy breakfast", lunch and dinner.
A guide to help you transition with ease into a plant based lifestyle.
A food combining chart
A vegan food pyramid chart
Delicious plant based recipes
30 days of positive quotes and affirmations
A guided audio meditation led by me
PLUS! If you purchase today only You'll SAVE $50!
This 30 day detox your life program is like a reboot of your body mind and soul.
This cleanse is like the peeling of an onion! By peeling layers of age to breeze and toxins off your body you will emerge after these 30 days is a beautiful new you! Not only will you be consuming fresh juice during your cleanse you were also eat healthy solid foods many of which are raw and none of which are refined. Everything in the program is gluten-free and vegan. Throughout the cleanse he will be able to indulge in favorite such as avocado coconut sweet potatoes and dark chocolate!
BUY THE DETOX YOUR LIFE PROGRAM NOW!
Intuitive Healer & Detox specialist Andrea Cox grew up as the youngest of three girls in Dayton Ohio. Known for being highly creative Andrea got a degree in interior design but soon realized she desired to keep this as a hobby instead of a career.
Andrea's journey to health began as a fitness & glamour model. She realized the power of living raw foods when she conquered her eating disorder by utilizing detoxification protocols to better tune into her intuition. This allowed her to naturally gravitate towards a vegan lifestyle sixteen years ago.
After writing her first book, she was brought to California by a superfood company to model at the largest health expo in the US. She decided to relocate to San Diego after falling in love with the Ocean. Soon after her move Andrea found herself as the raw vegan chef to locals and a few well known celebrities.
Andrea has appeared on TV nationally displaying her vegan food and detoxification knowledge. She has  authored two books , Raw-Lic-ous Recipes and Juicing for Beauty. Andrea runs fasting raw food educational spiritual retreats both in the US and Mexico.
Andrea has firmly yet gracefully planted herself within the Vegan, health and detox community.  Her articles have appeared in publications such as The Good Men Project, Mind body Green and in The Huffington Post. She has became the go-to girl" for cleansing and detoxification advice and guidance. Her appearances on TV include Dayton Ohio's channel 2, Dayton's news source, San Diego channel 6, The Cool Vegetarian, The Patrick Timpone show, The Chiropractic Journal, The Randy Alvarez show, San Diego's KUSI, Good morning LA & The John Salley show.
On her AndreaCoxTV Youtube channel Andrea teaches the benefits of juicing, fasting essential oils and how to thrive on raw abundant plant-based  foods. The channel has grown over the past four years and is coming up on 4million views.
Andrea finds joy in sharing her raw vegan recipes and detoxification protocols. These time tested recipes and techniques have helped her clients heal from degenerative disease and end the mindless binge-eating cycle.
Andrea believes "our issues live in our tissues". One simply cannot heal the body if they are holding onto emotional pain from childhood and past relationship traumas.
In June of 2017, Andrea had what she says was a spiritual awakening. This awakening prompted her to integrate her deep rooted intuition into her healing practice. In Andrea's words, "I felt a deeper calling in life"!