As I write this tonight, I'm curled up on a couch snuggling with my dogs wearing turquoise yoga pants, a grey pullover, and leg warmers. I have a warm mug of chamomile licorice tea in my left hand. The lights are dim and my freshly laundered sheets are practically screaming at me to come to bed!
I'm doing something I do every night and have done every night for the last two decades. I'm preparing my body for sleep. More on this below… for now let's chat a bit about one of my FAVORITE subjects! Let's talk about intermittent fasting!
I've been promoting intermittent fasting (IF) for years! Nowadays, it appears to be popping up everywhere. It's a staple with my clients. Especially those in California and New York. I guess you could say what started as a trend, now has scientific evidence to back it up!
The eating plan, which has people restrict their eating to specific times of day or days of the week, seems to come with lots of benefits. A Harvard study found that following an intermittent fasting protocol appears to lower blood pressure, cholesterol, and inflammation in the body.
Intermittent fasting helps my clients drop their weight faster than any meal plan ever could. In fact, real detox specialists know that offering a program with a generalized meal plan is a one size fits all disaster! I believe, In order to truly help people lose weight, reduce inflammation, diabetes, and to feel better about themselves, you must address each individual separately.
So why, exactly, is intermittent fasting so effective? That question has been the subject of debate for years. Some doctors argue that if it's just another form of calorie restriction; by eating for fewer hours during the day, you're likely eating less overall. Others claim that fasting temporarily triggers a "switch" that jump-starts your metabolism. But thanks to new research, experts suggest that intermittent fasting's benefits could stem from timing meals to the rise and set of the sun. In other words, following your natural circadian rhythm.
What are circadian rhythms and how do they work?
It's actually natural for diurnal animals such as humans to eat during daylight when we evolved to digest food.
You can think of circadian rhythms as a pacemaker for your body! It's basically your brain's master circadian clock (which controls your body's circadian rhythm). It's made up of cells located in the hypothalamus. As our eyes recognize light, this master clock sends hormones (mainly cortisol – the stress hormone), to wake you up. At night it sends melatonin, to make you sleepy. This keeps the rhythms of the body in check. It keeps the cells clean and in good working order. It gives them the rejuvenation they need.
If you don't have that signal, individual cells literally won't know what time it is. This can disrupt normal bodily functions. Think about your body getting off track when you travel or when you go for 24 hours without sleep. This ran down out of whack feeling is due to your circadian rhythm being off track. Your natural rhythms in your body are out of step with the external signals it's getting. This causes your body to struggle to adjust, making you tired, cranky, and hungry.
This is one of the reasons I give each of my clients a meal cut off time. I myself do not take in anything outside of tea or water after 6 pm sharp! I teach my clients that they need to train their bodies to quiet down for the evening. It's like turning the lights off before bed, you just get used to it.
The Benefits of Daylight eating and intermittent fasting combined!
1) You'll lose weight
You don't have to be a rocket scientist to know that eating late at night increases your weight. There simply isn't any time left late at night to move the body and burn off those calories.
2) More Lucid dreaming with fewer nightmares
Avoid large meals late at night. According to the National Institutes of Health, late-night meals can cause indigestion that interferes with REM sleep. REM stands for rapid eye movement. This means you wake up more frequently. If you continue to eat late at night you can say bye-bye to beautiful lucid dreaming and hello to nightmares.
3) Healthcare without the price tag
It's a scientific fact that people who eat late at night tend to eat more. In addition, studies show that late-night noshing increases triglyceride levels, a type of fat found in your blood. When you eat, your body converts any calories it doesn't use right away into triglycerides; and high levels may increase your risk of heart attack and or stroke.
4) Heart health
Eating after 6 pm could be bad news for your heart because the digestive system is less efficient at night leading to a greater risk of obesity and type 2 diabetes.
5) More time for yourself and with your family
I utilize the hours between 6-8 pm to clean my home, walk my furry husbands, and catch up on work projects. Sometimes I just zone out completely and catch a yoga class or play good music. Who wants to be slopping up the kitchen at night? Not me!
6) Your Skin will thank you
The anti-aging effects and more specifically the effect that eating earlier will have are AMAZING! Your skin is the largest organ of the body. When you stop stuffing your body late at night, the first place it will show will be in your skin.
Here's a video I shot on a quick 24-hour fasting day. You can see it has gotten quite a bit of interest. And for good reason!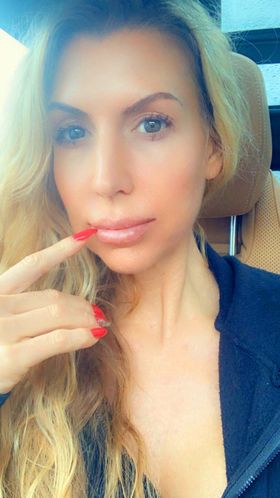 7) Greater Spiritual awareness
It's hard to be grateful for food when we are constantly eating it and never truly experience hunger. We don't even really enjoy food when we are eating very frequently. Fasting teaches us to appreciate food, but also many other blessings and pleasures in our lives.
Here's a video I shot on a quick 24-hour fasting day. You can see it has gotten quite a bit of interest. And for good reason!
Here's a video I shot on a quick 24-hour fasting day. You can see it has gotten quite a bit of interest. And for good reason!
Intermittent fasting combined with daylight eating is a win-win! Not just for your waistline! For your emotional well-being, mental health, and spiritual growth too! I don't want to begin quoting the Bible in this article but I am feeling led to do so. The fasting prayer has been my "go-to buddy" during both long and short term fasting periods. My longest fast being a 21-day water fast. Boy did this prayer come in handy!
The Fasting Prayer
"And whenever you fast, do not look dismal, like the hypocrites, for they disfigure their faces so as to show others that they are fasting. Truly I tell you, they have received their reward. But when you fast, put oil on your head and wash your face, 18so that your fasting may be seen not by others but by your Father who is in secret; and your Father who sees in secret will reward you".
I only want the best for you
Please love yourself
and drink your juice
~ Andrea