This page contains everything you need to know about Astrology… almost 🙂
At the end of 2018, I transmuted merged my holistic wellness business into my passion for reading birth charts in both the Vedic and western astrology realms. Before I knew it, my know-it-all attitude and ego-self was placed upon a shelf as my intuitive psychic readings business and YouTube channel The Detox Intuitive took off!
In this article, I'm going to share some exciting personality traits of the astrological signs along with sun sign compatibility tarot symbolism.
15 fun things about zodiac signs that you need to know!
Here are just a few good, bad, creepy, scary fun facts about the twelve zodiac signs that you may or may not know! I'll also list a few facts of what the signs need to hear in order to benefit them along with their spiritual western astrology and Vedic astrology journey.
1. Capricorns have the most accounts on the made-for-adultery website Ashley Madison.
2. Data analysis by Vocativ found that more world leaders are Scorpios than any other sign, with 22 leaders. Scorpios are known for their independence and ambition.
3. Aquarians are known to be top athletes
4. Leo's and Gemini's are considered the worst drivers and have more accidents reported than any other zodiac signs
5. Pisces is considered the zodiac grandmother and the wisest most spiritual of all the sun signs. They are said to be living their last lifetime here on Earth and have characteristics of all twelve zodiac signs in them.
6. According to Forbes, Aries is considered to be the most wealthy sign. That is as long as they don't allow their strong need to control everyone to interfere with their abundance.
7. Democrats Believe Astrology More Than Republicans, In fact, Democrats Believe Astrology More Than Republicans.
8. When the zodiac was originally created, it had 13 signs, but one of them, Ophiuchus, got dropped because the Babylonians used a 12-month calendar so there wasn't room for it.
9. The sign that people are the most afraid of is the sign of Scorpio
10. It is a known fact that if you betray a Libra rising in Vedic that the karma will bounce back on you. Libra is known to be the Justice card in the tarot. Our rising sign is the way others "see or view us". Therefore the karmic ancestral gods see a Libra rising as angelically protected by the divine. I happen to be a proud Libra rising in Vedic and was happy to learn of this fact years ago.
11. You are probably used to the Western zodiac, and maybe know your year in the Chinese zodiac, but horoscopes are huge in India, where Vedic astrology has been practiced for over 2,000 years.
12. Capricorns are ruled by Saturn meaning they too are karmically protected.
13. A Scorpio moon person will always see right through you.
14. Never mess with a Virgo man or woman's money. They are the most financially responsible of all the zodiac signs. They are also considered the kinkiest too.
15. The sign of Cancer is known as the zodiac mother. They are also the number one sign to commit crime. An analysis of data from the FBI found that Cancers are the most frequently arrested of all the zodiac signs, and their crimes are often more serious too.
Don't allow that to scare you… Pisces and Gemini's hold the record of the most serial killers according to this study
Everything you need to know about Aries (Fire element: March 21 – April 19)
Aries strengths
Aries are known to be the leader, the pioneers the ones who do things first.
Aries weaknesses
Aries controlling dictator style often has them falling to the back of the bus. In order to truly get ahead, Aries must forge NOT follow others! This is often their life lesson.
Aries star sign compatibility
Aries tend to work best with air signs. They are highly compatible in love with water signs due to their controlling nature. They also hold compatibilities with other star signs of a much younger nature due to their need to be in control and have things their way.
What are Aries zodiac signs favorite things?
comedy
hot foods and spicy dishes although they would do much better with cooling foods with all of that fire
home-cooked foods
solitude while working is a MUST for Aries as they can become easily distracted.
What an Aries needs to hear more than anything
That they are doing a great job. They have a great need to be seen by others.
A weird/scary/funny thing/fact about Aries
In astrology, the sign of Aries contains zero-bright stars. Therefore Aries does tend to be the clout chaser of the zodiac signs.
Everything you need to know about Aquarius (Air element: January 20 – February 18th)
A known fact about the sun sign Aquarius is that they are considered to be the water bearer of all the zodiac signs. Aquarius has a unique way of being in charge of talent and directing it in the way it needs to go. Being a water bearer they generally do well working with watery elements such as Pisces, Cancer, or Scorpio.
What are Aquarius's zodiac sign's favorite things?
Aquarians love to travel to foreign countries and foreign lands. They are natural-born explorers.
Aquarians are the humanitarian's of the zodiac
Aquarians are right under Pisces when it comes to spiritual knowledge and deep esoteric wisdom as they are considered the second eldest of the zodiac.
Aquarians love their freedom and rightfully so!
Star sign star sign compatibility
I usually don't like to compare sun sign compatibilities with other star signs here's why.
We all have several different placements in our chart. There are moon sun conjuncts, Saturn conjuncts, degree of zodiac placements, and many other factors that come into play. That being said, in my practice the most compatible signs I have seen that merge together for the long haul are…
Aries and Cancer
Pisces and Leo
Libra and Gemini
Aquarius and Gemini
Pisces and Aquarius
Sagittarius and Gemini
Scorpio and Pisces
Taurus and Cancer
Virgo and Leo
Capricorn and Sagittarius
Capricorn and Pisces
Aries and Gemini
Honestly, the sun signs have SO little to do with compatibility, however. There are simply too many astrological zodiac sign placements in both Vedic astrology, Chinese astrology, and western astrology to consider. And don't even get me started on numerology!
What a Scorpio needs to hear more than anything
What a Scorpio needs to hear more than anything is to calm down and relax! Scorpio's or people with heavy Scorpio placements tend to burn the house (or relationships) down when they feel betrayed or lied to. Once a Scorpio sun, moon, or rising sign cuts you out of their life, don't expect to get back in!
What is a list of Capricorn zodiac signs' favorite things?
Capricorns are represented by the devil card in the tarot
Capricorns (like Virgo) is known as the workaholics of the signs of the zodiac
Capricorns are all about ambition, Structure, Goals, Long-Term Plans, Prestige, Public Image/Acclaim
Capricorns love to be in charge and rightfully so. They are hardworking and diligent with their goals.
A weird/scary/funny thing/fact about Aquarius and the other sun signs
Let's talk about some more funny, scary, and weird facts about earth signs, water signs, air signs, fire signs, and each of the twelve zodiac signs.
Air signs (Gemini, Libra, Aquarius)
The sign Gemini loves to socialize and also needs a lot of alone time. Give a Gemini their privacy and they will be a very loyal companion. They are the fashion-forward sign of all the twelve sun signs.
Libra literally means justice! They are excellent dressers and will deny you access if they feel you are lying to them or speaking behind their back.
Aquarians have a thirst for excitement, exploration, and travel!
Water Signs (Pisces, Cancer, Scorpio)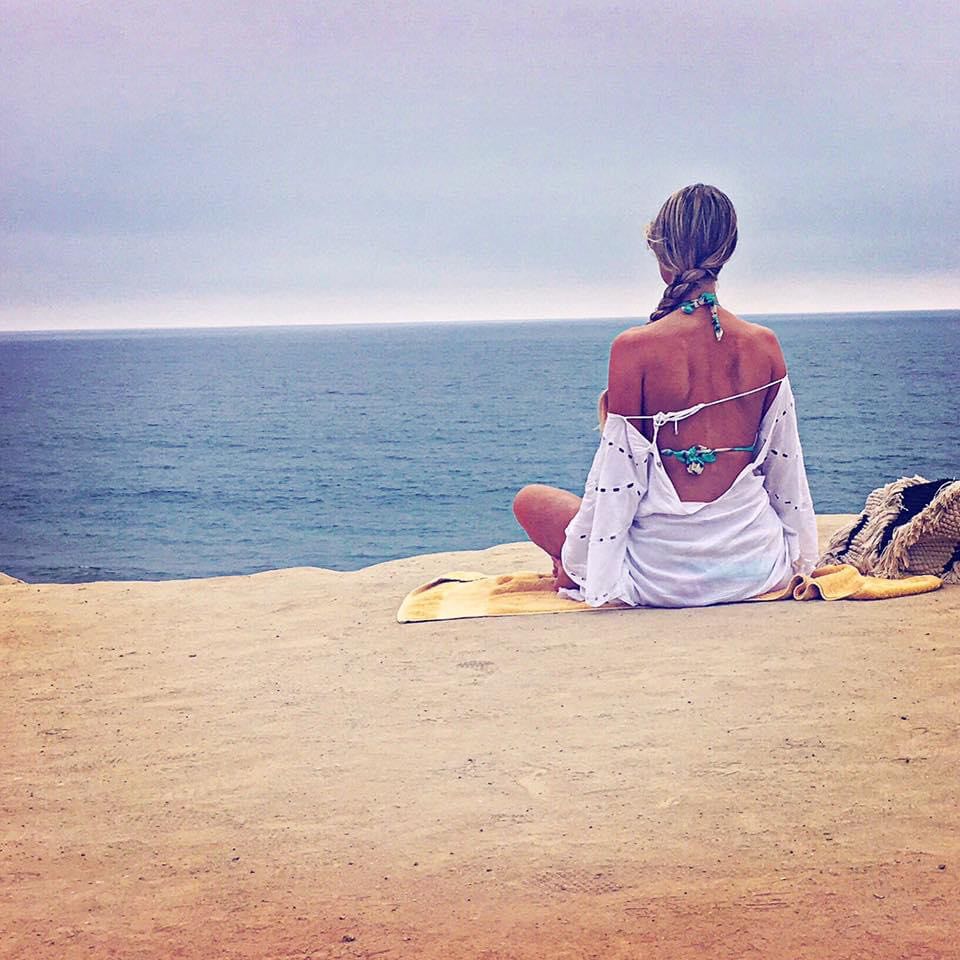 Pisces are very sensitive old souls. They wear their hearts on their sleeves and take words, actions, and nonactions to heart. A sweet innocent highly spiritually woke Pisces will be the doormat but do not push them too far. They are considered the most intuitive (the high priest and priestesses). Once you lie or hurt a Pisces, there is no returning, they never look back.
Cancer's are the zodiac mother and have a motherly instinct. Cancers also have a tendency to fall into bouts of depression, moodiness, and dispair. A spoiled Cancerian is the worst type of nightmare! Cancer's need to feel like you understand them and are listening. They love to talk!
Scorpio's are the most misunderstood of all the zodiac sun signs. They represent the tower and the death card in the tarot! They literally are the phoenix rising from the ashes. Don't cross them and, you'll be just fine.
Earth Signs (Taurus, Virgo, Capricorn)
Taurus's are very stubborn. They are also sensitive and tend to hide their emotions when they are upset or angry. Taurus tend to grow into people that are great in business and when dealing with money.
Virgo's LOVE to work! They absolutely are the hardworking zodiac sign! Virgo's tend to do well with investments and their personal finances.
Capricorn's love to be in control. They are ruled by Saturn so they are another adaptable Earth sign that is fine but that you shouldn't cross. A Capricorn moon sign person is the hardest working of all the placements. They set goals and reach them but often hold others up to their unrealistic standards.
Fire Signs (Leo, Aries, Sagittarius)
Leo's love love love attention! Like Gemini's, they are the life of the party. Leo's are sharp dressers and tend to overdress on most occasions. Leo's are very loyal however where they make their biggest mistake is within the realm of spying (or stalking) their partners to try to catch them doing something bad or wrong. Leos are very strong however Leo men (and some women) can become overbearing, controlling, in the attempt to hold every past lover they've ever had back from moving forward in their love life.
A moon in Leo male and sometimes a Leo sun sign will make every attempt to stop the progression of their past love interests so set firm clear healthy boundaries.
Aries are the pioneers, the leaders of the zodiac. I should know, I am one day away from being an Aries and (even though I'm a Pisces sun sign), this technically makes me an Aries on the Mayan, Persian, and other calendars. Aries creates everything first! They do tend to be the hoarders of the zodiac, however. Like Leo, Aries sun sign people want all the money, the ladies, and the harvest for themselves. A balanced Aries will see this character flaw in themselves and do the work needed to heal this negative trait.
Sagittarius sun signs love attention! They also love to have several options in love. A Sagittarius is best left to wait to settle down. Like Capricorn, they have a tendency to be unfaithful (not all but many, and please don't shoot the messenger)! Sagittarius's generally are in the baby pool of having a high divorce rate although if you wait long enough, your sexy Sagittarius may settle down!
General astrology & horoscope fun facts
1. Astrology is both a Science and an Art, The scientific status of astrology comes from the need for mathematics and understanding of astronomy, however, it's also artistic because interpretation is necessary in order to bring aspects together and formulate ideas and outcomes.
2. Catholic popes of the Middle Ages loved astrology
3. A number of Catholic popes in the Middle Ages used astrology. Sixtus IV became the first-ever pope to draw and interpret a horoscope, and Leo X and Paul III relied heavily on the advice and wisdom of astrologers.
4. Astrology is the study of the way cosmic objects, such as planets and stars, influence human lives.
5. If you have Pisces in Venus (like I do), you are considered irresistible to many as this placement gets the name "Pisces exalted"! the Pisces spirit is mystical and ethereal. Although Pisces energy can be hard to contain (after all, the ocean is boundless), Venus absolutely adores living in this sign. It is for this reason that Venus is considered "exalted" in Pisces, meaning that in this sign, Venus is functioning at its highest vibration.
6. A Pisces inside of a Venus placement finds beauty in absolutely everything! They are highly creative especially in pursuits such as music, dance, writing, and art. For these lovers, romance is deeply spiritual.
7. The 'tropical' zodiac signs are the signs most westerners know and this version of the zodiac dates back to the ancient Greeks.
8. The word zodiac comes from a Greek phrase that means "animal figures sculpted".
9. Personality, economic future, relationships, and many other areas of life are said to be determined by the positions of cosmic objects.
Where Taurus got the name of the bull
In astrology, Taurus is the second sign of the zodiac, considered as governing that portion of the year from about April 20 to about May 20. Its representation as a bull is related to the Greek myth of Zeus, who assumed the form of a bull to abduct Europa.
Why people are afraid of Scorpio's
I personally have several placements in Scorpio and feel that Scorpio sun signs get a bad rap. The most powerful of the zodiac signs, they strike fear in many. They are the sign you most definitely do not want to cross. They make the most loyal friend and the worst enemy. They do not believe in the status quo (I love this about Scorpio's)! Therefore your status will never impress them. Your honesty, loyalty, follow through and integrity will.
Why is Pisces considered to be the most intuitive and spiritually wise sign?
Pisces are the elders of the zodiac. They are said to be on their last lifetime here on Earth. Pisces and Aquarius (the water bearer) are considered to be the most spiritually awakened of all the zodiac signs.
Enjoy our "everything zodiac" article or know some fun facts about zodiac signs yourself?
I would love for you to like, comment, and share this article! You may also get my new book Eat Right for Your Zodiac here!